These photos of Thygeson's SPK are courtesy of :

Kimberly K. Reed, O.D., F.A.A.O. Nova Southeastern University College of Optometry
3200 South University Drive
Ft. Lauderdale, Florida 33328 e-mail The coarse, white spots on the cornea are characteristic of Thygeson's Superficial Punctate Keratitis, especially in the presence of an otherwise quiet (normal), white eye (i.e. no "pinkeye" characteristics). The rectangular reflections in the photos are from the light used during the examination and are not part of what Thygeson's looks like. TSPK lesions are the tiny white dots.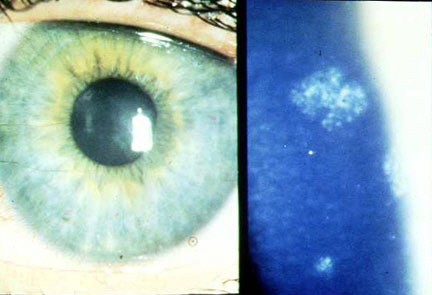 Full eye on left, extreme close-up on right
---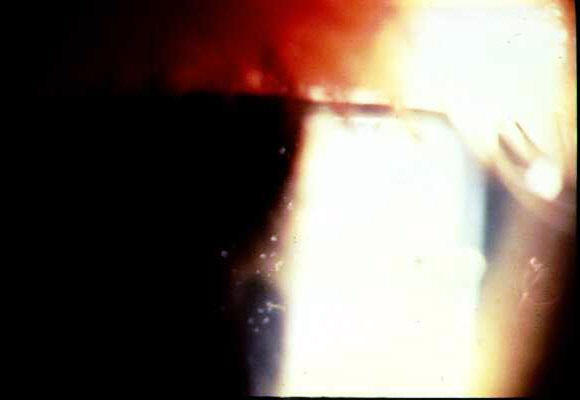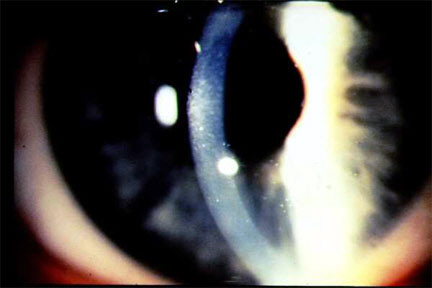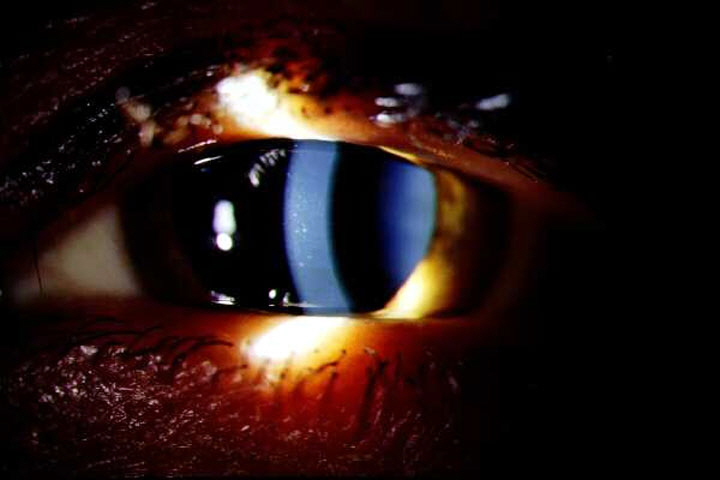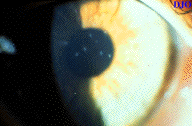 Return to Thygeson's Page Go to Kim Reed's Page
Page updated: Wednesday, 09 December, 2015