Dick Fechter
Date this page was last edited: Friday, 14 April, 2017

A life-long civilian pilot, career US Air Force fighter pilot, airshow director, and air boss. Member of EAA, AOPA and ICAS through the 185th Fighter Wing of the Iowa Air National Guard.
I retired in 2004 from the Iowa Air National Guard after 33 years of flying F-100s, A-7s and F-16s. We are moving to Byron, Minnesota just outside of Rochester.
My grandfather was Henry Fechter.
Henry Fechter, 81, of Hartley, Iowa, was a native of the Flanagan community. He died 11 November 1960. Funeral services were held in the Lutheran church at Hartley. He was born 23 March 1879 at Flannagan; his parents were Frederick and Anna Carsten Fechter. He moved to Hartley, Iowa many years ago where he farmed until his retirement.
Henry Fechter had sisters: Mrs. Bertha Ihnen, Lake Park, Iowa, and Mrs. Minnlo Imm, Toluca, Iowa, and Mrs. Mary Camelin, Mrs. Lena Abels and Mrs. Anna Weichman. He had five brothers: John, August, Theodore, George, and Fred.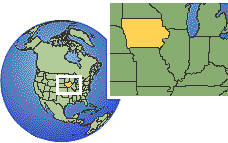 Jump to my web site

Send an e-mail
Return to Fechter genealogy page